Details
A co-production with Northern Stage
& in association with Sheffield Theatres
A single glove in the street,
A torn up love letter in a Metro carriage,
A pair of shoes hanging from a telephone wire,
A phone box that rings as you walk past…
You see their work – but you never see them. So subtle you might not even notice. Snags in the fabric of everyday life. Objects, moments, the seeds of stories, the odd little things you come across every day that make you think, what's going on there…?
The Department of Distractions: an organisation so clandestine you won't have heard of them. Until now. They say their job is to plant stories in the world "to make life more interesting." Others would argue that their job is as much to stop us looking in certain directions.
But things are starting to unravel. A story they started has got out of hand, they've lost control of it and now they're in danger of being exposed. How far will they go to maintain their anonymity? How much are you willing to believe?
Third Angel brings you a conspiracy-theory documentary-exposé detective story for the 21st century that asks: What aren't you looking at?
"At the heart of The Department of Distractions is a fantastic premise… fresh, different and provocative"
"so full of mystery and intrigue … a quirky, intriguing and entertaining watch that I'd highly recommend"
"engaging with the big issues about how we live with a fierce intelligence"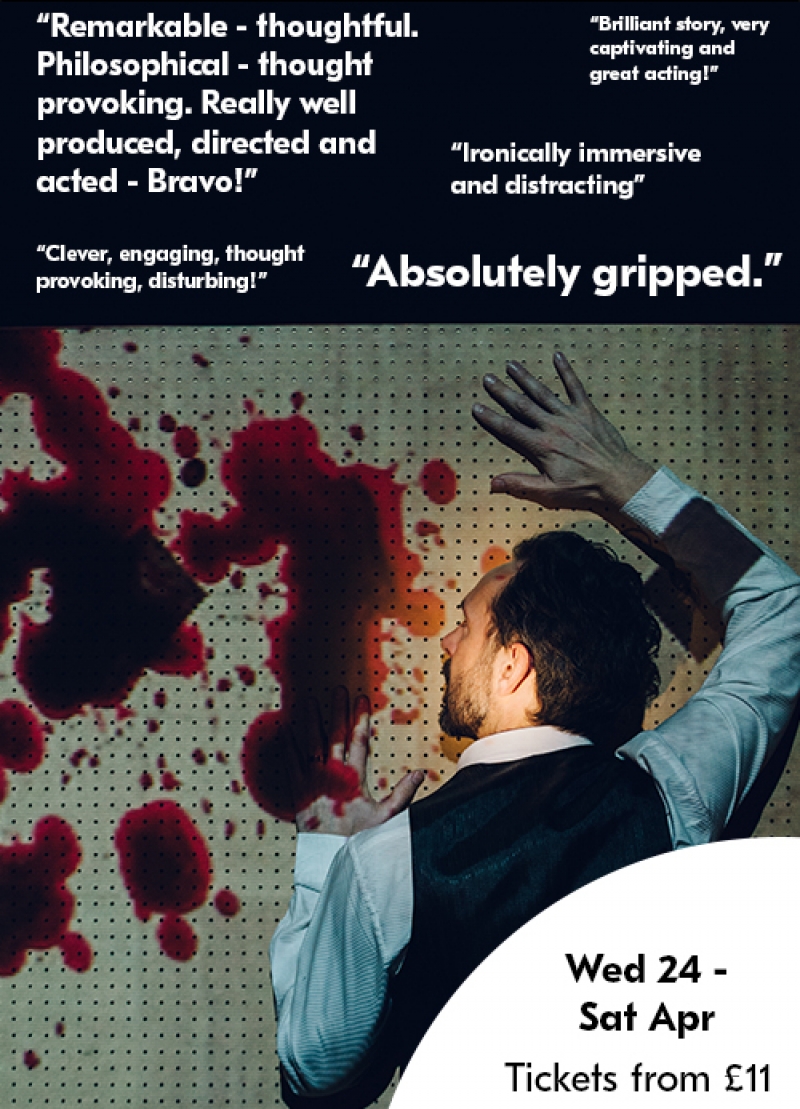 Age guidance: 12+
Running time: 1hr 20mins (approx.)
Post Show Q&A: Thu 25 Apr 2019
Accessibility Performances
BSL Interpreted: Thu 25 Apr; 7.45pm
Pricing & Concessions
All Performances:
£15
Concessions:
£11
Dates & Times
Please click the 'Book Tickets' button to book your selected date from our performance list.
A £1.25 postage fee applies for tickets that are mailed to customers.
Concessionary tickets for Under 16s, Over 60s, Students, Friends, Priority Booking members, Young Company members and People's Company members can be purchased online. Members will need to be logged in to the website in order for their concession to apply. Concessions may not apply to all performances – please check the Prices and Concessions tab for detailed information on concessionary tickets and availability.
If you have a membership but have not yet created an online account with us please contact the Box Office on 01752 267222 and we will ensure your membership is associated with your website login for all future bookings.
Full terms and conditions can be found here.