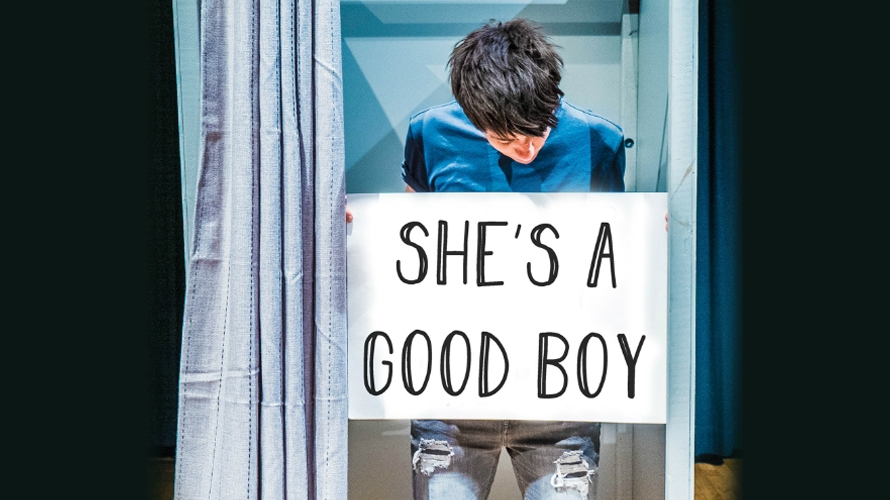 Written and Performed by Elise Heaven
Details
Written and performed by Elise Heaven.
Elise is called pretty the same amount of times as being called sir in an average week.
If Elise had £1 for every time someone has asked 'Are you the best man?' then Elise would have £2.
Elise is often asked, 'Are you a boy or a girl?'. The answer to this question is: No.
An honest, moving, and hilarious show exploring the non-binary gender using Elise's real life experiences.
Elise is a Gloucestershire based theatre maker. They are an associate artist of Strike a Light and a SPARK supported artist with Pegasus Theatre.
She's a Good Boy is produced by Strike a Light and supported by Arts Council England, Pegasus Theatre, Battersea Arts Centre, and Hawkwood College.
Age guidance: 14+
Running time: 1hr (approx.)
Pricing & Concessions
All Performances
£7.50
4 Lab Shows for £20
See Abstract, She's a Good Boy, Down Stage Night: Astor 100, & Noise for £20. Please call Box Office on 01752 267222 to book.
Dates & Times
Please click the 'Book Tickets' button to book your selected date from our performance list.
A £1.25 postage fee applies for tickets that are mailed to customers.
Full terms and conditions can be found here.