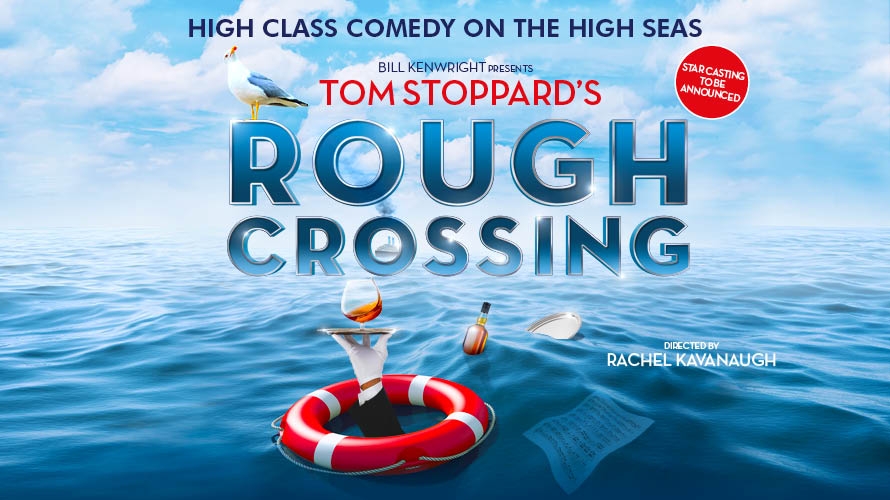 Bill Kenwright presents Tom Stoppard's
Details
Bill Kenwright presents a brand new production of one of the most hilarious and brilliant plays by Tom Stoppard, Tony and Oscar award-winning writer of Arcadia, Travesties and Rosencrantz & Guildenstern Are Dead.
Two famous but desperate playwrights are stuck on an Ocean liner headed for New York, feverishly trying to rehearse their latest show before reaching land, and opening night. But they are constantly distracted by their delicate composer's attempts to end it all, having overheard his lover confess her feelings to the leading man. Add an absurdly unorthodox waiter, a mistimed lifeboat drill and a vanishing glass of brandy and soon the sharp Atlantic winds turn to world-class gales of laughter as these colourful characters become tangled up in a typically Stoppardian string of absurd events.
The cast for this production includes John Partridge, Charlie Stemp, Issy van Randwyck, Matthew Cottle, Rob Ostlere and Simon Dutton.
Age guide: Parental guidance required
Running time: 2 hours (approx.)
Pricing & Concessions
Prices from £12
Ticket prices vary and may be subject to change. Book early to get the best prices
View our seating map here.
Concessions
Under 16s, Student, Young Company
£6 off price bands A, B, & C (Mon – Thu eves & Sat mat)
Over 60s, Disabled, People's Company, Unwaged
£3.50 off price bands A, B, & C (Mon – Thu eves & Sat mat)
Corporate Members:
£5 off price bands A, B, & C (Mon – Thu eves & Sat mat)
Friends:
Half price tickets on price bands A, B, & C (First performance only)
Groups of 10+:
£5 off price bands A, B, & C (plus 1 complimentary ticket for bookings 20+)
School groups of 10+:
£10 tickets on price bands A, B, & C (Mon – Thu all performances)
Dates & Times
A £1 postage fee applies for tickets that are mailed to customers.
Concessionary tickets for Under 16s, Over 60s, Students, Friends, Priority Booking members, Young Company members and People's Company members can be purchased online. Members will need to be logged in to the website in order for their concession to apply. Concessions may not apply to all performances – please check the Prices and Concessions tab for detailed information on concessionary tickets and availability.
If you have a membership but have not yet created an online account with us please contact the Box Office on 01752 267222 and we will ensure your membership is associated with your website login for all future bookings.
Full terms and conditions can be found here.