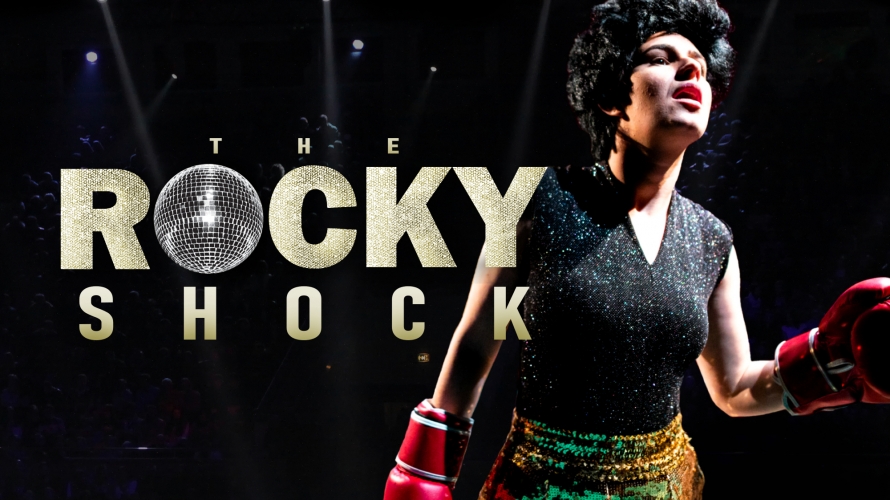 Details
A comedy-drag-boxing-musical extravaganza from The Wardrobe Theatre, makers of Reservoir Mogs and Goldilock, Stock & Three Smoking Bears
A guy like you in a city like this could be anything he wants! This is America, the greatest city in the world! 1976; a world without men and women – only lovers, fighters, dancers and all-nighters and where the mean streets of Philadelphia are filled with campy song.
When small-time boxer Rocky Featherboa is challenged to the fight of their life, the Italian Stallion must risk it all and learn to float like a butterfly, sting like a bee, dance like a rock'n'roll star and sing like a queen!
After the stunning success of Goldilock, Stock & Three Smoking Bears, The Wardrobe Theatre brings you another of its signature, darkly comic, adult only shows – a loving, playful fusion of the boxing classic with the cross-dressing cult musical masterpiece. A scary-sexy, knock-out comedy that always punches below the belt, ROCKY SHOCK is a show you won't forget, however hard you try…
★★★★ A smash hit must-see… Fantastically entertaining.
★★★★ There are laughs aplenty, not the polite laughter of the theatre crowd but real genuine guffaws from an audience with a drink in hand and ready to have a good time.
The outright winner of the comedy heavyweight title… Take a ringside seat, and have a good roll round in the aisles of the Wardrobe Theatre, punchdrunk with glee.
Age guidance: 16+ (swearing, nudity, casual violence, adult themes, flashing lights)
Run time: 2 hours with interval
Pricing & Concessions
All performances: £15
Concessions: £11
Dates & Times
A £1 postage fee applies for tickets that are mailed to customers.
Concessionary tickets for Under 16s, Over 60s, Students, Friends, Priority Booking members, Young Company members and People's Company members can be purchased online. Members will need to be logged in to the website in order for their concession to apply. Concessions may not apply to all performances – please check the Prices and Concessions tab for detailed information on concessionary tickets and availability.
If you have a membership but have not yet created an online account with us please contact the Box Office on 01752 267222 and we will ensure your membership is associated with your website login for all future bookings.
Full terms and conditions can be found here.