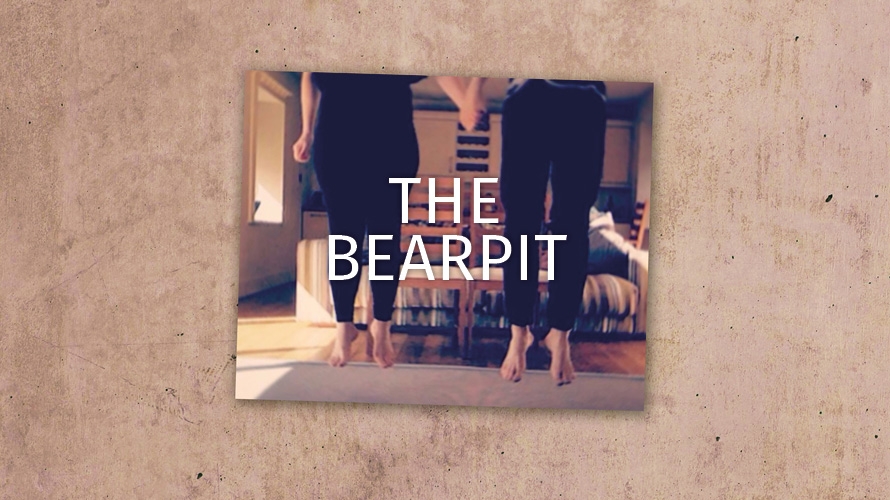 Details
The night is young.
The world is ending.
The relationship is exploding.
The Bearpit is about love, destruction and the insanity of attacking those around you. It explores our need for power and control in a world where it is easier to destroy the one you most love than be honest with them.
The story centres around a couple who publicly appear to have the perfect relationship but privately are completely atomised; unable to communicate or understand each other. As the show develops, they privately goad and manipulate each other into ever more compromising scenarios, while publicly maintaining the illusion of perfection. Eventually, one of them must crack.
In 2017 the notion of togetherness, of a united outlook on ourselves and the world, seems contradictory. Through the prism of a couple desperately fighting for survival, we are examining the meeting point between disorder and togetherness in a world that seeks to destroy those who disagree with the loudest voice.
Weaving movement, original music and text into a two-person show, Kopfkino's debut piece interrogates what we tell ourselves to be true versus the reality raging beneath the surface.
Approx Running Time: 60 mins
Age guidance: 14+
Pricing & Concessions
All Performances
£7.50
Buy All Four Summer Lab Shows
£25 (please call Box Office)
Dates & Times
An 80p postage fee applies for tickets that are mailed to customers.
Concessionary tickets for Under 16s, Over 60s, Students, Friends, Priority Booking members, Young Company members and People's Company members can be purchased online. Members will need to be logged in to the website in order for their concession to apply. Concessions may not apply to all performances – please check the Prices and Concessions tab for detailed information on concessionary tickets and availability.
If you have a membership but have not yet created an online account with us please contact the Box Office on 01752 267222 and we will ensure your membership is associated with your website login for all future bookings.
Full terms and conditions can be found here.