Presented by Theatre Royal Plymouth in association with Thelma Holt, Saitama Arts Foundation and HoriPro Inc. Co-produced by The Japan Foundation
Details
NINAGAWA Macbeth was first seen in the UK at the Edinburgh International Festival in 1985 and subsequently as part of International 87 at the National Theatre in London.
Transposing the action to a 16th-century samurai world, this staging of Shakespeare's bloody tragedy unfolds in war-torn Japan. Moving through a series of breathtaking images, its total effect is the stuff of theatre history.
The critics were unanimous in their praise:
"In my whole theatregoing lifetime I have never seen a production as achingly beautiful as Yukio Ninagawa's Macbeth." – Michael Billington, The Guardian
"I shall remember it as long as I live" – John Peter, The Sunday Times
The production's international reputation was re-confirmed after performances in New York:
"We hear Shakespeare and we see NINAGAWA Macbeth a theatrical experience that is doubly enriching." – Mel Gussow, The New York Times
The production came to be recognised as an epoch-making piece and Ninagawa himself as a world-class director. It was revived, exactly as it had been originally staged, in Japan in 2015 and now returns to the UK for this brief visit. The celebrated leading actor Masachika Ichimura plays the title role and he is joined by Yuko Tanaka as Lady Macbeth with a company of Japanese actors who worked with Ninagawa throughout his career.
Ninagawa always relished bringing his work to Plymouth, and it is fitting that these final performances of this iconic production should be seen here.
Performed in Japanese with English surtitles.
NINAGAWA Macbeth
By William Shakespeare
Translated by Yushi Odashima
Directed by Yukio Ninagawa
Age guidance: 14+
Run time: 3 hrs approx
Co-produced by The Japan Foundation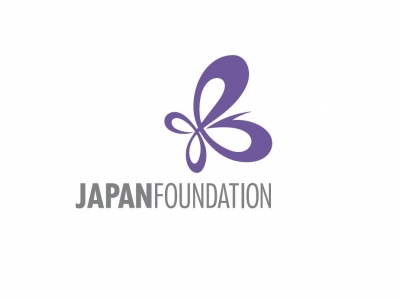 Theatre Royal Plymouth gratefully acknowledges the support of the Great Britain Sasakawa Foundation

Pricing & Concessions
Price band A: £25
Price band B: £22
Price band E: £14 (restricted view)
View our seating map here
Under 16s, Student, Unwaged, Young Company, Corporate Members:
£10 off A & B
Over 60s, Disabled, People's Company:
£4 off A & B
Friends
Half price tickets on A & B
Groups of 10+:
£2.50 off per ticket A & B
Groups of 20+:
£3.50 off per ticket A & B plus 1 complimentary organiser ticket
Groups of 40+:
£4.50 off per ticket A & B plus 1 complimentary organiser ticket
School groups of 10+:
£10 tickets A & B
Dates & Times
An 80p postage fee applies for tickets that are mailed to customers. Corporate Member, Ambassador, Group and School tickets do not incur a booking fee.
Concessionary tickets for Under 16s, Over 60s, Students, Friends, Priority Booking members, Young Company members and People's Company members can be purchased online. Members will need to be logged in to the website in order for their concession to apply. Concessions may not apply to all performances – please check the Prices and Concessions tab for detailed information on concessionary tickets and availability.
If you have a membership but have not yet created an online account with us please contact the Box Office on 01752 267222 and we will ensure your membership is associated with your website login for all future bookings.
Full terms and conditions can be found here.