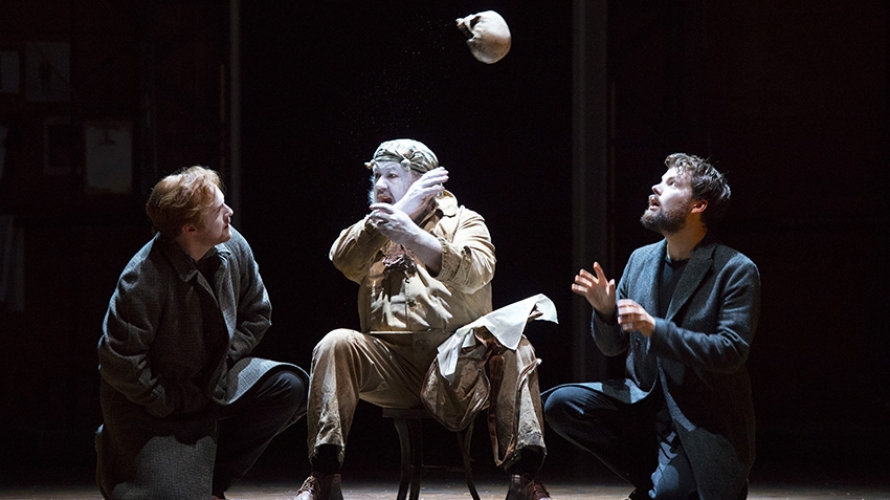 Details
Tormented by his father's death, Hamlet's vengeance is thwarted by his introspection in this new opera based on Shakespeare's best-known tragedy.
'To be or not to be,' this is Hamlet's dilemma, and the essence of Shakespeare's most famous and arguably greatest work, given new life in operatic form in this new Glyndebourne commission.
Thoughts of murder and revenge drive Hamlet when he learns that it was his uncle Claudius who killed his father, the King of Denmark, then seized his crown and his wife. But Hamlet's vengeance vies with the question: is suicide a morally valid deed in an unbearably painful world? 'The themes of life and death, love and betrayal have opera written all over them,' observes composer Brett Dean.
Dean's colourful, energetic, witty and richly lyrical music expertly captures the modernity of Shakespeare's timeless tale. While the story is pure Shakespeare, librettist Matthew Jocelyn adheres to the Bard's narrative thread but abridges, reconfigures and interweaves it into motifs that highlight the opera's main dramatic themes: death, madness, the impossibility of certainty, and the complexities of action.
Creative team
Composer: Brett Dean
Librettist: Matthew Jocelyn
Conductor: Duncan Ward
Director: Neil Armfield
Cast includes
Claudius: William Dazeley
Gertrude: Louise Winter
Hamlet: David Butt Philip
Polonius: Jeffrey Lloyd-Roberts
Laertes: Rupert Charlesworth
Ophelia: Jennifer France
Rosencrantz: James Hall
Guildenstern: Rupert Enticknap
The Glyndebourne Tour Orchestra
The Glyndebourne Chorus
Music by kind permission of Boosey & Hawkes Publishers Ltd.
★★★★★ The Times
★★★★ WhatsOnStage
★★★★ The Guardian
★★★★ Everning Standard
★★★★ Daily Telegraph
★★★★ The Arts Desk
★★★★ The Financial TImes
Free Pre Performance Talk Friday 1st December 6:15pm
Free bite-sized introductions to the operas. Each talk is presented by an opera expert and lasts 30 minutes. Please call Box Office on 01752 267222 to book your free place
Pricing & Concessions
Price band A: £35
Price band B: £33
Price band O: £30 (restricted surtitle view)
Price band C: £20
Price band D: £18
Price band E: £15 (restricted view)
View our seating map here
Concessions are limited
Under 16s, Student, Unwaged, Young Company
Half price tickets price band A, B, O & C
Under 30s Offer
£10 tickets price band A, B, O & C
Disabled
£4 off A, B, O & C
Over 60s, People's Company
£3.50 off A, B, O & C
Friends
£12 off A, B, O & C
Corporate Members:
£5 off A, B & O
Groups of 10+:
£3.50 off per ticket A, B, O & C
Groups of 20+:
£4.50 off per ticket A, B, O & C plus 1 complimentary organiser ticket
Groups of 40+:
£5.50 off per ticket plus A, B O & C 1 complimentary organiser ticket
School groups of 10+:
£10 tickets A, B, O & C
Dates & Times
An 80p postage fee applies for tickets that are mailed to customers.
Concessionary tickets for Under 16s, Over 60s, Students, Friends, Priority Booking members, Young Company members and People's Company members can be purchased online. Members will need to be logged in to the website in order for their concession to apply. Concessions may not apply to all performances – please check the Prices and Concessions tab for detailed information on concessionary tickets and availability.
If you have a membership but have not yet created an online account with us please contact the Box Office on 01752 267222 and we will ensure your membership is associated with your website login for all future bookings.
Full terms and conditions can be found here.