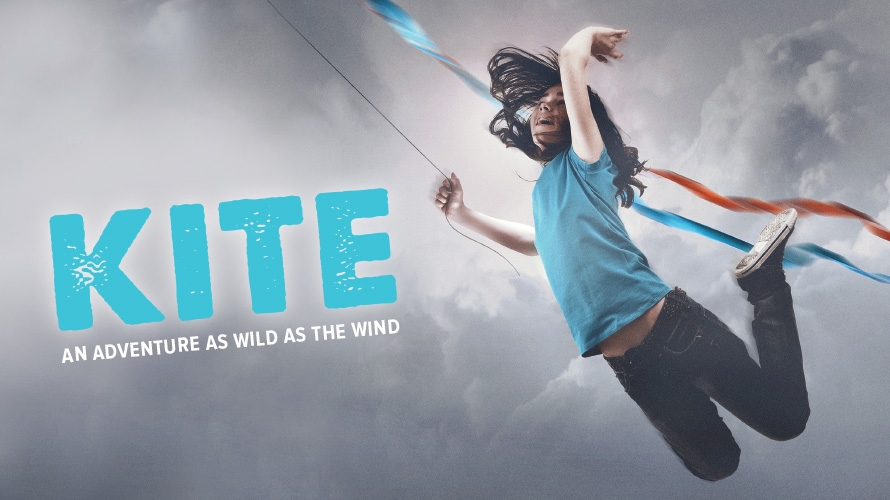 The Wrong Crowd in association with Soho Theatre
An adventure as wild as the wind
Details
A lonely girl, recently orphaned, is taken to live in her grandma's airless flat where the windows are shut tight. Her memories of seagulls, sand dunes and her Mother begin to fade in the silence. One night a handmade kite comes to life and heralds the start of a wild adventure and the chance to find what it seemed was lost forever.
Inspired by the world of indoor-kite flying and stories such as The Snowman and The Red Balloon, Kite is a play without words, with originally composed music, dance, puppetry and of course kites.
From acclaimed theatre company The Wrong Crowd, creators of inventive, playful and compelling new theatre (Swanhunter, Hag, The Girl with the Iron Claws), Kite is for audiences of all ages. A poignant love-song to the wind, freedom and the joy of play.
Free Post Show Event
Meet the cast and puppets after the show, ask questions and find out how things are made and animated.
Run Time: 1 hr (approx)
Recommended for ages 7 – adult
Supported by Garfield Weston Foundation, PRS for Music Foundation, and using public funding by Arts Council England.
Pricing & Concessions
All perfs
£14.70
All concessions
£10.70
Please note: Prices include a 70p per ticket booking fee.
Dates & Times
A 70p per ticket booking fee is included on all bookings made online, by phone and in person, for any payment method, up to a maximum of nine tickets. An additional 80p postage fee applies for tickets that are mailed to customers. Corporate Member, Ambassador, Group and School tickets do not incur a booking fee.
Concessionary tickets for Under 16s, Over 60s, Students, Friends, Priority Booking members, Young Company members and People's Company members can be purchased online. Members will need to be logged in to the website in order for their concession to apply. Concessions may not apply to all performances – please check the Prices and Concessions tab for detailed information on concessionary tickets and availability.
If you have a membership but have not yet created an online account with us please contact the Box Office on 01752 267222 and we will ensure your membership is associated with your website login for all future bookings.
Full terms and conditions can be found here.
Reviews
An enchanting piece of theatre striking a balance between its imagery and delicate choreography. The effect is thoughtful and truthful.
A constant visual delight – magical
Will delight audiences of all ages
Poignant & moving yet entertaining & accessible
A truly special piece of storytelling"
Who needs words, when theatre is this expressive?…Stupendously good