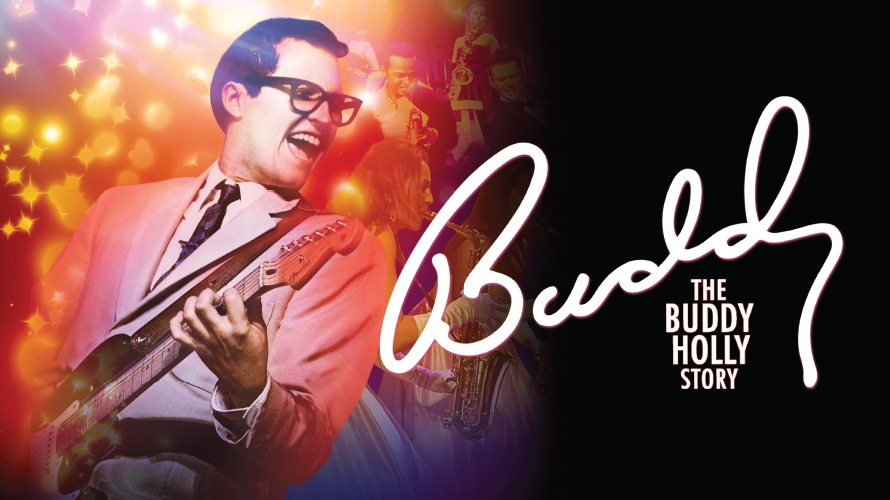 Details
Before the Beatles, before the Stones, Rock & Roll was born
The sensational multi award winning West End show returns to where it all began an amazing 25 years ago, here at the Theatre Royal Plymouth.
Forget feel good, Buddy – The Buddy Holly Story is FEEL GREAT! Experience the drama, passion and excitement as a cast of phenomenally talented actors and musicians tell Buddy Holly's story, from his meteoric rise to fame, to his fi nal legendary performance at The Surf Ballroom in Clear Lake, Iowa.
Featuring two terrific hours of the greatest songs ever written, including That'll Be The Day, Oh Boy, Rave On, La Bamba, Chantilly Lace, Johnny B. Goode, Raining In My Heart, Everyday, Shout and many many more, this show is just Peggy Sue-perb!
Running Time: 2hrs 20mins (approx)
Captioned performance: Sat 17 May 7.30pm
Pricing & Concessions
Full price:
£11.70 – £32.70
Please note: Prices include a 70p per ticket booking fee.
Under 16s, Student, Unwaged, Young Company, ANLO:
£8 off A, B & C (Mon – Thu eves & Sat mat)
Over 60s, Disabled:
£3 off A, B & C (Mon – Thu eves & Sat mat)
Corporate Members:
£5 off A, B & C (Mon – Thu eves)
TRAC
£4 off tickets in A, B & C (Mon 12 May)
Friday Fiver for U26s:
£5.70 tickets (bookable on day of performance only)
People's Company:
£3.50 off A, B & C (Mon – Thu eves & Sat mat)
Groups of 10+:
£3 off each ticket
Groups of 20+:
£4 off each ticket
Groups of 40+:
£5 off each ticket
School groups of 10+:
£10 tickets (Mon – Thu eves & Thu mat)
Please note: Prices include a 70p per ticket booking fee. Concessions exclude price band E in The Lyric.
Dates & Times
A 70p per ticket booking fee will be applicable on all bookings made online, by phone and in person, for any payment method, up to a maximum of nine tickets. An additional 80p postage fee applies for tickets that are mailed to customers. Corporate Member, Friend, Group and School tickets do not incur a booking fee.
Concessionary tickets for Under 16s, Over 60s, Students, Young and People's Company members and TRAC members can be purchased online. Members will need to be logged in to the website in order for their concession to apply.
If you have a membership but have not yet created an online account with us please contact the Box Office on 01752 267222 and we will ensure your membership is associated with your website login for all future bookings.
Once purchased, tickets are non refundable and non transferable.
Reviews
The audience go absolutely crazy. It's the show you will never forget.
This show is an absolute must. If you haven't seen yet, buy your ticket now!
blog comments powered by

Disqus