What is Project X?
Project X is aimed at longer standing members of Our Space who have gained experience of drama and theatre making through the project.
Project X provides bespoke training sessions for longer standing members to gain further skills and engage in project-based work.
I'm so willing to learn, I never knew I could be creative on so many levels
Project X are currently working on a new show, To book tickets click here
The group receives support from professional theatre practitioners and Theatre Royal Plymouth staff to help realise creative ideas and fulfil the production support requirements of each project. Project X meet at least once a week for research and development sessions or to develop work practically. Project X use The Lab, our studio space in the heart of the Theatre Royal Plymouth to develop work practically.
It's given me enormous confidence in terms of having my ideas and creative input taken seriously
Past Project X productions
To see Project X members in the press, click here and here
In My Dreams I Dream I'm Dreaming
A telephone is ringing. Somewhere. It's 4am and David can't sleep. Rachel doesn't know who she is anymore, whilst Robert seeks the Grail in an empty coffee cup on his desk. As a door is opened three characters trapped by circumstance run for their lives through the corridors of their imagination.
A story of love, loneliness, and the strength of the human spirit, Project X presented this brand new piece of devised theatre using their signature style of bold physical imagery, electric soundscapes and dark satirical humour.
In My Dreams I Dream I'm Dreaming was performed in the Drum Theatre for three performances.
Eulogy
As a woman faces her mortality she discovers the life she's never lived.
This devised piece by Project X is an exploration of the choices we make and the people who matter to us most. The company's playful approach fuses personal testimony with comedy, music and compelling visual theatre.
Eulogy was performed twice at Hamoaze House on Tuesday 8th September.
To find out about the devising and rehearsal process for Eulogy, check out Project X member James Bridgwater's blogs:
Eulogy – a new production from Project X
Eulogy – Maggie's mindset and the performance space
Eulogy – Costumes and the Decline and Fall of Maggie
War Torn
An original devised piece exploring the impact of war created by Project X the performance strand of Our Space. In War Torn we encounter a spectrum of characters, all from Plymouth but from different walks of life. Each deal with the impact of war in their own, sometimes surprising, way. From ignorance to compassion, from loss to gain, War Torn holds a lens up to a community affected by war.
Combining movement with original text and documentary footage, this new show tackles universal themes of war within our locale.
War Torn was performed in June 2014.
If you would like to find out more about getting involved with this group please contact Frankie Hocking, Engagement Officer on 01752 230339 or email Frankie.Hocking@theatreroyal.com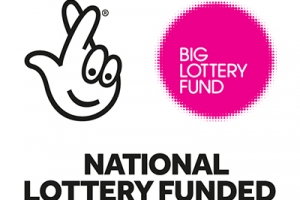 Tweet