Innovative events and creative support for adults with different abilities*. Funky Llama is about raising aspirations, creating opportunities, challenging perceptions and developing a regional and national network of creative activity.
Funky Llama celebrates the creative talents of adults with different abilities*. It involves large scale, performing arts and social events as well as increasing the amount of arts opportunities on offer throughout the region.
Funky Llama Events
From 2013 to 2017 we hosted an autumn Club Night for over 18s and an outdoor Festival for all ages each year.
Funky Llama Effect
We worked closely with service providers to support new creative initiatives through training and professional development.
Funky Llama Mentoring
We mentored differently abled* performers to achieve their own creative ambitions with the aim of taking their work to a professional level.
Funky Llama Work Experience
We offered opportunities for volunteering, work experience and training within the theatre industry.
Driving Force are the Funky Llama steering group who advise on all our activities.
The Funky Llama project for me has been an inspirational project to be on. I've been amazed how well everyone has worked and how positive the project started. It feels the project has real values and the sense of togetherness is wonderful. Also the acceptance towards people with all kinds of abilities is something l cherish most about the Funky Llama project. It's one of the reasons why l commit to the project in the way l do.
Funders and supporters
The Theatre Royal Plymouth gratefully acknowledges funding for Funky Llama from Esmee Fairbairn and The Big Lottery Fund. This year's Funky Llama Festival will take place in partnership with Plymouth City Council.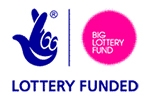 Contacts
For more information about Funky Llama, please contact:
Sara Baldwin, Engagement Manager
sara.baldwin@theatreroyal.com 01752 230378
*Our steering group use the phrase differently abled as a more inclusive alternative to the term learning disabled.